Life with Lyme
Mauryah Burattini suffers from Lyme Disease, but can't get a diagnosis in Ontario - which limits her ability to seek proper treatment in Canada.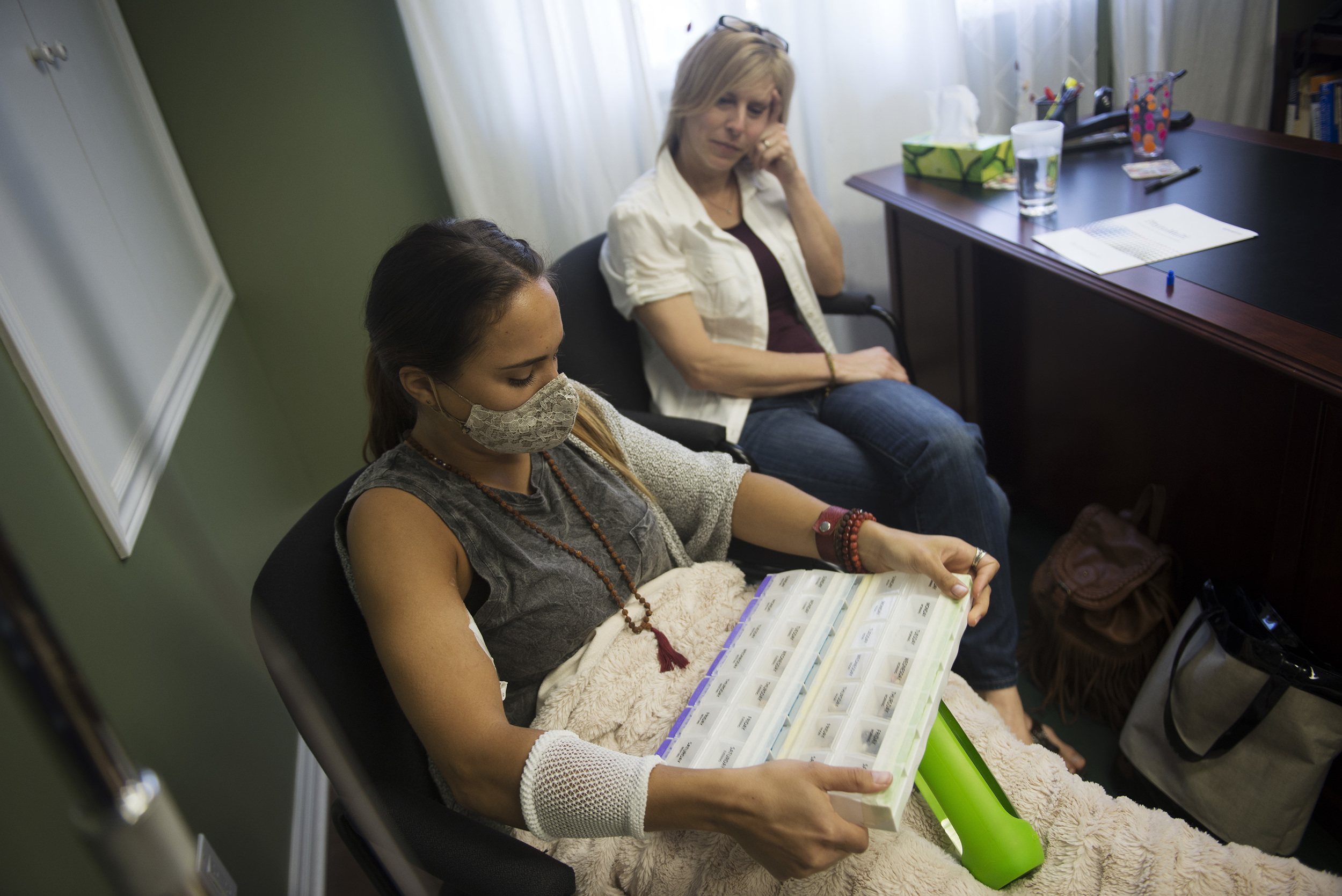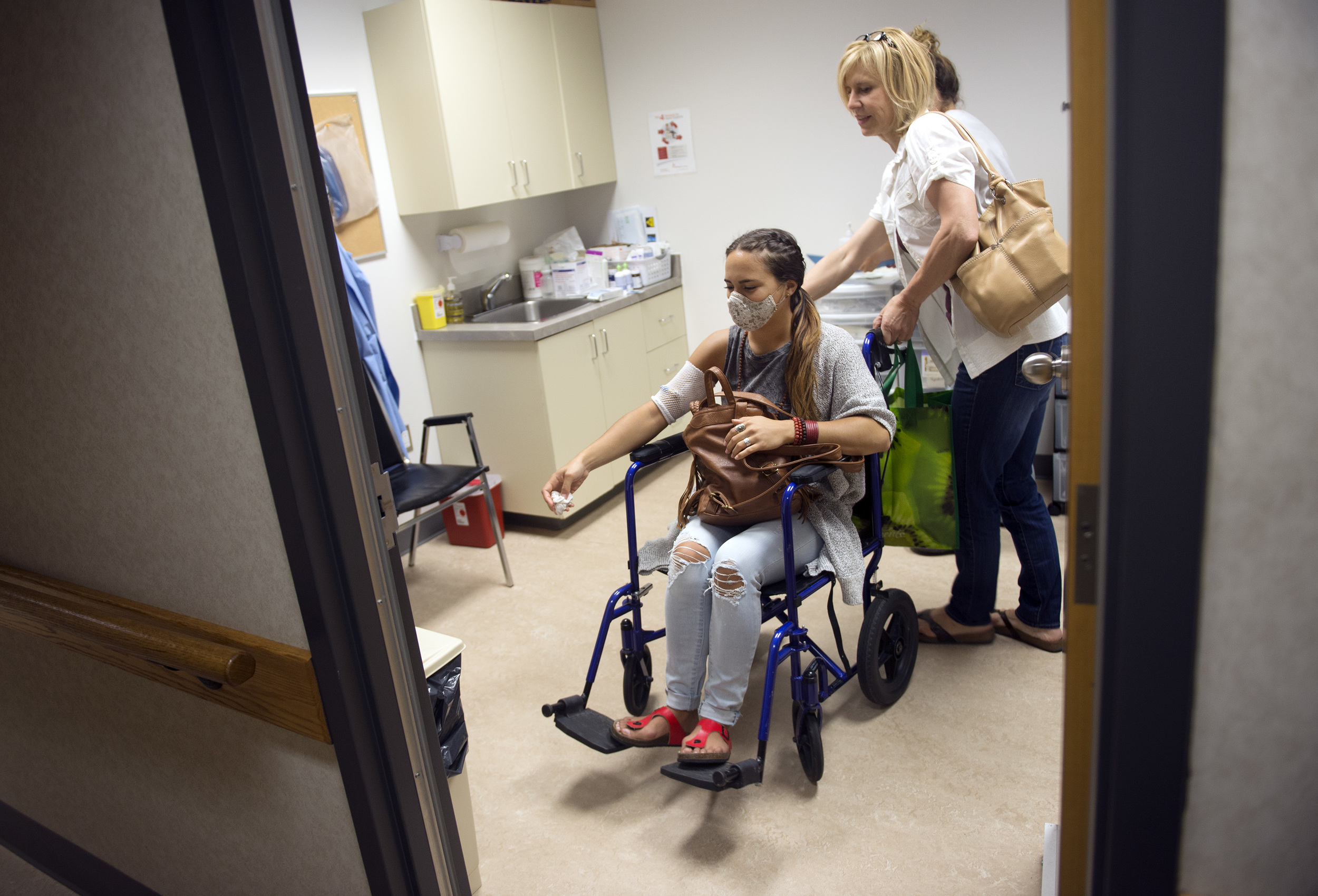 "It's like an uphill marathon, blindfolded," says Mauryah Burattini.
The Welland woman is fighting her body every day, stricken with a debilitating case of chronic Lyme disease.
Despite being told by doctors that Mauryah's symptoms are in her head and that she should just get out of her wheel chair, Burattini and her family fought for what they knewto be true - that her symptoms were real and that she needed help.
"I'm literally sitting in a specialist's office pleading with them that this is not my daughter," said MJ Wiley, Mauryah's mother.
Ontario Public Health has two reactive tests for Lyme disease. Mauryah tested positive four times on the Ontario Public Health reactive Lyme IgG/IgM EIA test, but not on the Lyme IgG/IgM Western Blot, meaning she was unable to get a diagnosis in Ontario.
She began seeking treatment with naturopath Tara Clapp at Integrated Health Care in St. Catharines. Clapp had Mauryah tested in the U.S., where results came back positive for Lyme on the iGeneX test from California and the Fry Test from Arizona.
That confirmed what they already knew — Mauryah was suffering from Lyme disease and co-infections Bartonella, Babesia and Protomyxzoa Rheumatica.
On Sept. 22, 2014, Mauryah began treatment at Sponaugle Wellness Institute in Palm Harbor, Fla. She underwent treatment there for four months, returning home in February.
While she's home, Mauryah undergoes treatments to keep herself at a base level of comfort. Clapp works with her several times a week doing detoxes and other drips.
Clapp said it's ridiculous Mauryah and patients like her need to seek treatment for Lyme disease in the United States.
"A lot of the doctors are kind of in denial and saying it doesn't exist," she said.
Mauryah is not the only Lyme patient in Niagara seeking holistic treatment and other therapies.
Clapp says she treats several other patients in similar situations, though Mauryah's case is particularly bad due to other health issues that compound her symptoms.
Mauryah describes herself as an onion, saying she and her caregivers are continuously peeling away at different pieces of her medical puzzle.
Anyone who met Mauryah on the street might not know she's sick.
But spend a day with her and you will see a vibrant young woman fighting to keep her positive attitude.
"She's an educated young lady and we thought she'd have her career, and that all came to a screeching halt," said her mom, Wiley.
Mauryah graduated from Brock University in June 2014 from the Concurrent Education program with a bachelor's degree in education and an honours bachelor degree in Child and Youth Studies.
She was quickly offered a spot on a supply list to work for the District School Board of Niagara, but was forced to defer the position due to her health, putting off her childhood dream of teaching.
"I wanted to help people, and now I just have to help myself," said Mauryah.
"My job is to get better."
It's a full-time occupation for her and her mom. They consider themselves lucky Wiley can work at night, allowing her to take care of Mauryah during the day, including driving her to her various medical appointments.
Tuesdays especially are busy for Mauryah, starting at 9 a.m. with a PICC line change. A PICC line, or catheter, allows intravenous access for people on long-term medication at the Community Care Access Centre in Welland.
From there, it's straight to colonics, where she has her colon cleaned out, ridding it of the harmful toxins her body can't eliminate on its own.
Mauryah laughs when she says she never thought she would consider colonics to be the best part of her day. But the treatments make her feel significantly better.
After her colonics appointment, it's off to the naturopath for her drip treatments. From there, Mauryah goes to her chiropractor to have her hips, neck and jaw adjusted.
She says despite not having anything structurally wrong with her, the Lyme disease causes her severe pain in those parts of her body.
At home, Mauryah has a regiment of other treatments and therapies she uses to help her body fight off the Lyme.
She endures homemade coffee enemas, ultraviolet saunas, detox baths, and has seemingly an entire pharmacy of homeopathic and traditional medicines she takes on a cycle based on recommendations from her specialist in Florida and her naturopath in St. Catharines.
According to Clapp, the combination of medicinal and natural treatments is the most effective way to fight Lyme disease.
It's the way the treatment centre in Florida treats their patients, but she said there aren't many Canadian medical doctors willing to use the two together.
And treatment in Florida comes at a cost - $3,000 per week plus her travel, living and medical expenses.
She held a fundraiser already, and has a fundraising website to help her with the costs, as she says most Lyme patients seeking treatment in the States do.
Despite her overwhelming circumstances, Mauryah and her family try to remain positive and upbeat.
"You get asked constantly by your community how she's doing. You nod your head and say she's doing OK and she could be better," said Wiley.
"At this point, I feel lucky," Mauryah said, adding the support of her mom, stepdad and sisters is important..
"I have my family and that makes me happy. What else do I need?"